Raised in Germany, Felicitas Oefelein was trained as a classical furniture maker/designer before she received her BFA at Parsons, the New School for Design in New York City.
She then went on to work for the international interior design firm LBDA and taught interior design classes with a focus on materials and finishes for Parson???s BFA program for 6 consecutive years.
Ms. Oefelein founded her own high-end interiors firm, F.O. DESIGN, in 2002. Since then she has had the opportunity to work on a wide range of of residential and commercial projects. ??These range from New York City apartments and lofts to family homes in the Tri State Area and vacation homes on Long Island, in the Caribbean, Florida and on the Jersey Shore.
Ms. Oefelein has also had the opportunity to design several office and showroom spaces.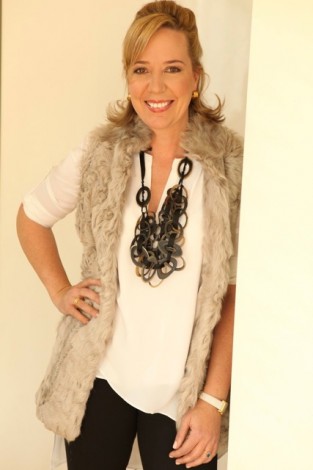 In addition to being sole owner of F.O. DESIGN, Ms. Oefelein is also a partner in HomeDesignRx, a company geared towards smaller projects.
After nearly 20 years as a Manhattan resident Ms. Oefelein relocated her home and office to Brooklyn in 2012. She now works and resides in trendy Red Hook where she enjoys the proximity to the City, Long Island ??and a greatly expanded office space.
Ms Oefelein is personally involved in each project, taking into consideration her client's individual needs, budgets and schedules.